NEWS: Yann Le Cam of EURORDIS-Rare Diseases Europe on ECRD2020 - Register now
The European Conference on Rare Diseases & Orphan Products (ECRD) is an unrivalled opportunity to network and exchange invaluable knowledge with all stakeholders in the rare disease community  – patient representatives, policymakers, researchers, clinicians, industry representatives, payers and regulators.
Earlier today we had a chat with Yann Le Cam, Chief Executive Officer of EURORDIS-Rare Disease Europe, about the theme of #ECRD2020, the Journey of Living with a rare disease in 2030.
Yann agreed to answer a few questions. More to follow…
#ECRD2020 takes place uniquely online via an interactive online platform on 14 and 15 May and it is recognised globally as the largest, patient-led rare disease event. 
Together, we are empowering the rare disease community to drive change where it is most needed and shaping the future for people living with a rare disease!
Registration Deadline
Payments via Bank Transfer: 1 May 2020 (23:59 CEST)
Payments via Credit Card, Debit Card of American Express: 10 May 2020 (23:59 CEST)
Organised by: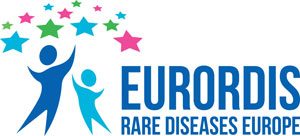 Co-organised by: