Recordings of all ECRD 2020 sessions available for one year!
For the first time ever all registered participants will be able access all 29 conference sessions, including inspiring speeches from 3 European Commissioners, 2 Health Ministers and 100+ expert speakers up to ONE YEAR after the conference until May 2021! You can connect at the time that suits you via the online platform used during the conference: https://www.rare-diseases.eu/platform (login details in the registration confirmation email).
If you missed the event, it is still possible to register for full access to all recordings! Learn about the policy options that can lead to better conditions for people living with rare diseases for the years ahead and join us in working towards building a better future for people living with a rare disease by getting involved in the Rare 2030 Foresight study. The new fees to access the session recordings from ECRD 2020 are listed in the table below. Post-conference registration is open!
You can watch the guided virtual tour of the platform to see everything it can offer via this link.
European Commissioner Helena Dalli plenary speech
Dr Gareth Baynam "Life languages and red flags in the red sand"
New registration fees for post-conference access
| | |
| --- | --- |
| Delegate category |  Registration Fees |
| All patient representatives, ERN representatives, academics, healthcare professionals, researchers, students |  40 € |
| All industry representatives, consultants, investors | 590€ |
| Payer bodies/ HTA agencies/ national competent authorities/ regulators/ policy makers or government workers Complimentary | Complimentary |
For more information regarding registrations, please contact Martina Bergna, Events Manager, EURORDIS <[email protected]>
Organised by: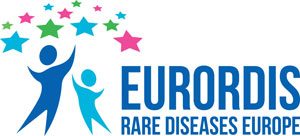 Co-organised by: