Support opportunities
To receive a copy of the 'Support Opportunities Prospectus' and discover how your company could support this foremost event for the rare disease community, please contact:
Céline Schwob
Corporate Relations Manager
EURORDIS-Rare Diseases Europe
[email protected] or +33 1 56 53 52 16
Important Note: ECRD 2020 moves ONLINE!
Please note that, since the conference will now take place ONLINE, we are looking into different possibilities to host the exhibition online as well.
More information about it will be published on this page soon.
Exhibitor Opportunities
Why exhibit at this pioneering event?
Exposure to over 850 healthcare industry professionals, patients, researchers, clinicians, payers and public officials with a deep interest in rare diseases. Learn about the latest advances, challenges, facts, figures and trends in the field of rare diseases with over 100 expert speakers. Network with all stakeholders within the rare disease community who are shaping your marketplace. Shape the future of rare diseases alongside policy-makers, payers, regulators and Member State representatives.
A limited number of exhibit spaces are available at ECRD 2020 Stockholm and given the reputation of this one of-a-kind event we expect the exhibit hall to reach full capacity early. Exhibit spaces are sold on a first come first served basis.
Exhibit Dates & Venue
Exhibit Set-up
Exhibit set-up time: Thursday, 14 May between 14:00 and 18.00
Tear down time: Saturday, 16 May from 14:30
Exhibit times
Friday, 15 May 08:00 – 19:00
Saturday, 16 May 08:30 – 14:00
Exhibit Spaces Fees
The fee for a 3m x 2m space is 5000 € and includes:
One (1) complimentary full delegate registration
One (1) complimentary booth personnel registration
One (1) table (150cm x 80cm; skirted with black fabric)
Two (2) chairs
One (1) electrical connection
350 character company summary in final programme
350 character company summary in mobile application
Patient related documentation may be distributed
Please note that there will be NO pre-fitted shell scheme provided. Any additional expenses associated with the exhibit, including pop up stand, lights, phone, additional electrical connections, etc., will be the responsibility of the exhibitor.
Any additional staff required above those allotted per 3m x 2m must register as a full attendee incurring full registration fees.
Click here to download the floor plan of the exhibit hall for ECRD 2020 Stockholm
For more information and questions about the exhibition, please contact [email protected].
Complete the Application Form & Contract for Exhibit Space below
Organised by: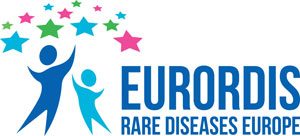 Co-organised by: