NEWS: Watch recording of #ECRD2020 pre-conference webinar
The pre-conference webinar took place on Thursday 23 April.
It was an opportunity to hear the latest outcomes of the Rare2030 Foresight Study and understand how the study lays a foundation for policy discussions throughout each theme of the European Conference on Rare Diseases and Orphan Products, which takes place exclusively online on 14 to 15 May 2020.
A big thank you to our speakers:
Maria Montefusco, Rare Diseases Sweden;
Milan Macek, Motol University Hospital and Charles University Prague;
Yann Le Cam, EURORDIS.
You can watch the full recording below or on YouTube.
Find out about the latest speaker announcements.
Registration rates have been adapted to reflect the new fully online format of the event.
Be part of the global rare disease community at ECRD 2020 and shape the future for people living with a rare disease!
More announcements to follow…
Organised by: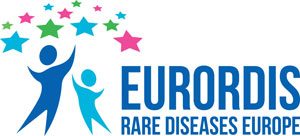 Co-organised by: