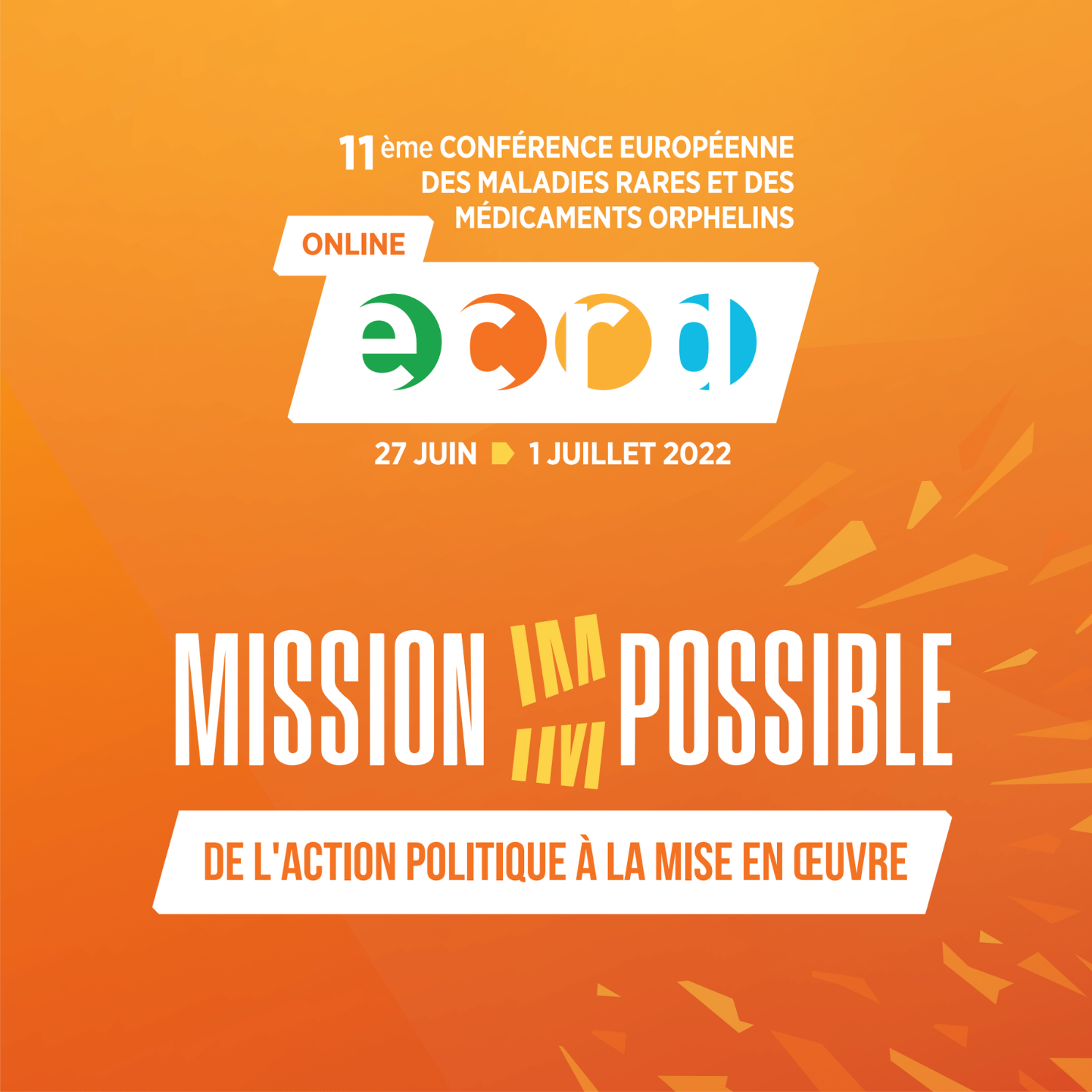 Context for ECRD 2022
European policies are influenced by the priorities of their member countries. Rare diseases are featured on the agenda of the upcoming Trio of EU Council Presidencies, held by France, Czech Republic and Sweden between January 2022 and June 2023. ECRD 2022 has been designated as an official event of the 2022 French Presidency of the Council of the European Union, which demonstrates considerable support to keep rare diseases as a priority.

On an international level, the United Nations' adoption of a Resolution on Addressing the Challenges of Persons Living with a Rare Disease in December 2021 also creates the enthusiasm and opportunity to align the European and UN agendas.
It is therefore now the time to consider a new policy framework for Rare Diseases in Europe. This framework would provide an opportunity to set three ambitious goals and a number of sub-targets to tackle Europe's challenges: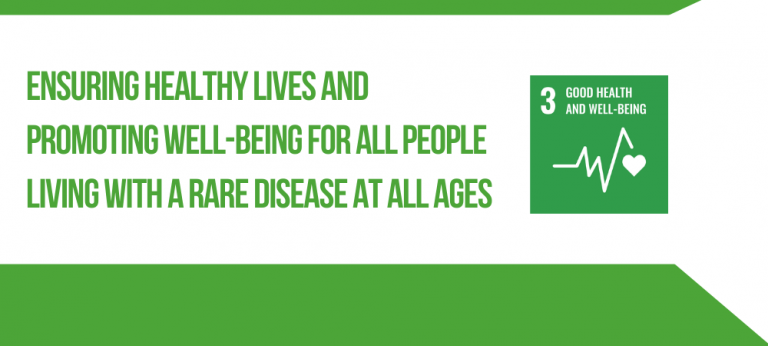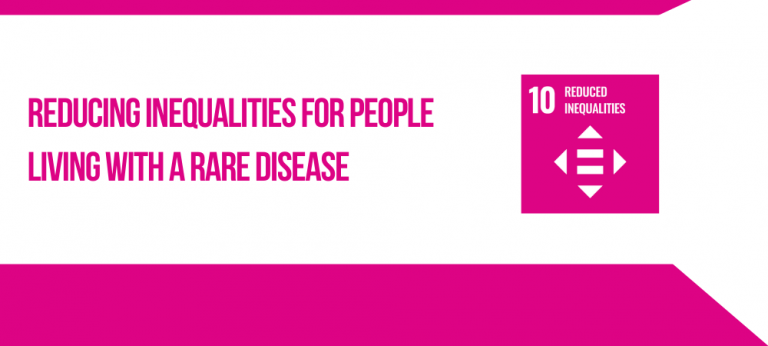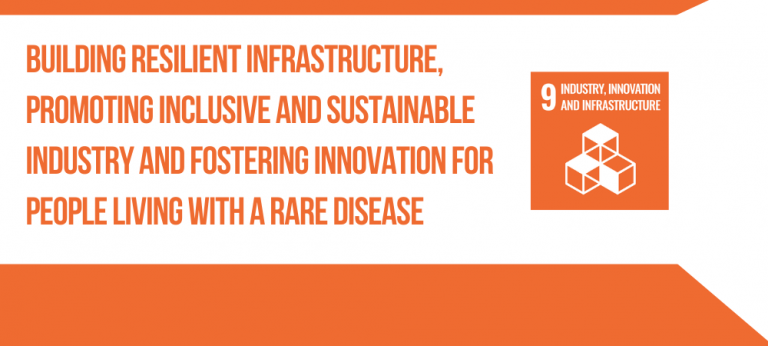 These goals are aligned with several of the UN Sustainable Development Goals (SDGs) and help accelerate Europe's contribution in achieving them.
The ECRD was the perfect occasion to discuss how to make these proposals a reality.
ECRD 2022 Programme
ECRD 2022 has been designated as an official event of the 2022 French Presidency of the Council of the European Union.
The ECRD 2022 programme mirrors the afore-mentioned political opportunities and policy milestones and also presents an opportunity to hear from the European and international institutions, key opinion leaders working in the field and persons living with a rare disease to shape the best possible future framework of policies. 
ECRD 2022 took place fully online and was spread over 5 half days, providing the opportunity to build upon the success from the last online conference, expand outreach to key stakeholders, showcase strong political support and build momentum for post-ECRD 2022 implementation. ECRD 2022 was also among our most inclusive and sustainably responsible conferences to date!
On the first day of ECRD 2022, the Opening Plenary Session set the scene for this year's online conference and was followed by an orientation and networking session along with several parallel Thought Leader sessions. 
The following three days were dedicated to discussions on how to reach our 3 visionary goals for people living with a rare disease, inspired by the Rare 2030 project and implemented through a new policy framework. 
A Closing Plenary on Day 5 reminded the audience that rare diseases must be addressed across all of Europe (beyond the EU) and on a global scale. This closing session also left participants with a clear call to action in the immediate, medium and long-term future.
Click on the topic's titles below to learn more.
GOOD HEALTH AND WELL-BEING
---
Ensuring healthy lives and promoting well-being for all people living with a rare disease at all ages
The 3rd Sustainable Development Goal to ensure healthy lives and promote well-being for all people living with a rare disease at all ages is closely linked to the concept of Universal Health Coverage (UHC). Achieving UHC is about having timely access to diagnosis as well as access to effective, responsive, safe and affordable care and treatments to ensure better health outcomes. 
The rare disease community envisions a future where, with increased solidarity, countries will overcome healthcare fragmentation and inequalities in access, through interconnected and comprehensive health & social care systems that answer to the evolving needs faced by the 30 million people living with a rare disease in Europe. 
While the Rare2030 Foresight Study provides the overall direction to achieve such a future in the next decade, the rare disease community still needs to define the specific organisational and institutional arrangements that will move us from the aspirational scenario depicted in these recommendations to transforming care delivery and achieving better health outcomes. This goal will identify specific measures to strengthen health systems arrangements to address some of the well-known access challenges faced by people living with a rare disease, and will propose innovative solutions to tackle emerging challenges that call for a deeper transformation of our current health systems. 
The sessions under Track A focused on well-known "access" challenges and explore immediate measures, low hanging fruits, to increase access to effective diagnostic tools, to highly specialised healthcare services and to allied treatments and interventions for all people living with a rare disease across Europe. Whereas Track B was devoted to imagining new solutions for emerging challenges and to envision pan-European arrangements, under a future European Health Union, for the delivery of highly specialised healthcare for ultra-rare diseases, as well as the delivery of advanced therapy medicinal products (ATMPs).
Each track featured a workshop showcasing good practices and evidence, followed by a policy formulation session workshop. The workshops and sessions addressed jointly upstream (screening and diagnosis) and downstream (healthcare services and treatments) aspects to formulate policy options that consider as much as possible the interdependencies of upstream and downstream associated health services.
Other key components of UHC such as financial protection, well-being promotion and social inclusion were addressed by the sessions under Goal 2 and Goal 3.
For further information on the SDG goals and subtargets relevant to RD (3.2, 3.4, 3.8, 3.b) visit HERE and click on TARGET and INDICATORS..
REDUCED INEQUALITIES
---
Reduce inequality within and among countries by focusing on equity for people living with a rare disease
Focusing on equity for people living with a rare disease (PLWRD) involves the identification and the removal of systemic barriers through targeted policy interventions to ensure PLWRD are given the same opportunities as others to reach their maximum level of health and well-being. For this, a holistic approach that looks at the interrelated aspects of physical, mental, and social health and well-being, and that encompasses the entire life-course, is needed.
A major barrier to improving the inclusion and participation of PLWRD and their families in society is the paucity of knowledge and expertise on the field and a lack of awareness. Systems are not adapted to the complex needs of PLWRD. As a consequence, this population is psychologically, socially, culturally, and economically vulnerable, and faces discrimination and specific challenges in health and social care, education, employment, and leisure. This, in turn, causes increased impoverishment and isolation. PLWRD can experience this at any point, or throughout, the life-course and additional factors such as gender, living in a rural area or being from a racial or ethnic minority can worsen the challenges. The COVID-19 pandemic has also had a great impact, with already ill-adapted systems being stretched even further.
However, there are many opportunities to improve the recognition, understanding and knowledge of rare diseases and their impact on the people who live with them. And there are also policy interventions and other solutions that can be put in place to address structural barriers. This is essential in order to ensure the rights of PLWRD are upheld, including the rights to life, liberty, security of person, education, work, adequate standard of living and the enjoyment of the highest attainable standard of physical and mental health. In addition, focusing on equity for PLWRD can unlock society-wide public good. It will be to the benefit not only of the millions of PLWRD and their families but will also bring back into economies a productive population as well as crucial improvements in health and social care and social innovation beyond just the rare diseases field.
For further information on the SDG goals and subtargets relevant to RD (10.2, 10.3) visit HERE and click on TARGET and INDICATORS.
INDUSTRY, INNOVATION & INFRASTRUCTURE
---
Building resilient infrastructure, promoting inclusive and sustainable industry and fostering innovation for people living with a rare disease
Track E addressed the challenge of Building a Cohesive Rare Disease Health Data Ecosystem echoeing the resilient infrastructure mentioned in the SDG #9. 
"Within the next 10 years, outcomes, actionable data should be routinely used to accelerate diagnosis, to guide care and management, to support better coordination of care, drug development, HTA and regulatory decision-making and inform health policy"
This vision for a seamless European rare disease health data ecosystem, as described in the Rare2030 Recommendations, envisages a cohesive data landscape where epidemiological, healthcare, research, quality of life and treatment-related data are shared and linked at European and global level where possible. Sharing of data for different purposes is optimised across infrastructures and countries, relying upon commonly adopted codification systems (Orphanet nomenclature), harmonised standards and interoperability requirements. Under this vision, national data ecosystems are linked seamlessly to the European ecosystem via Findable, Accessible, Interoperable and Reusable (FAIR) data approaches.
Such an ecosystem, centred on robust European Reference Networks (ERNs) and by extension their clinical research capacities, the European Platform on Rare Disease Registration, and other key infrastructures would be well anchored within the European Health Data Space, benefitting from this new framework for data sharing, while also contributing to build this space in a way that acknowledges the specificities of rare disease data and is responsive to the needs and expectations of the rare disease community. 
So, how can we transform this vision into reality? Is the rare disease community ready to untap the opportunity that the EHDS represents to address the challenges faced by people living with a rare disease? The answer is not yet. 
Using the health data journey as a compass to structure the discussion, these two sessions helped to disentangle the myriad of initiatives and facilitate an honest discussion among stakeholders to identify what data is being collected; when and for what purposes each stakeholder needs to use the data and what would be acceptable conditions to share the health data sets that each is collecting and curating. 
How can we make sure that data collected and used upstream (e.g. research/diagnosis/care) can be re-used downstream (e.g. to improve quality of care /therapeutic development/regulatory process/policy and HTA decision-making) and vice-versa and how can this be orchestrated? What are the immediate measures to set the foundations of a cohesive European health data ecosystem for rare diseases that can benefit from and contribute to the European Health Data Ecosystem?  
Track F addressed mainly the second part of this SDG #9, hence innovation, Europe's attractiveness for investment and medicine development, as well as sustainability. The two main objectives are as follows:
How can we keep Europe attractive for therapies development for people living with a rare disease?

Can Europe be attractive and sustainable at the same time?
To approach these questions, we looked at what is needed to fix framework issues if we continue to operate within the current ecosystem for therapy development and access for patients. What choices could we make if we would like to create a society based on solidarity and equity, as called upon by the Rare 2030 recommendations?
First of all, when looking at the medicine lifecycle from development to access, there are friction points to be tackled. The first is the so-called 'valley of death' which exists between the basic research and early stage of development, and the late stage of clinical trials. Indeed, this 'valley of death' is not only problematic in the field of rare diseases, but specific issues and ways of de-risking product development in rare diseases are to be explored. Another major obstacle is linked to the challenges of clinical trials in small patient populations, whether on a methodological, operational and/or a financial level. This brings into perspective the importance of the CBHC directive for clinical trials and the various funding mechanisms (investor funds, public, private, public-private). The third and by no means least is the fragmentation of the EU market: products are granted centralized European Marketing Authorisation, but pricing and reimbursement decisions are taken at a national or regional level. The current revision of the EU OMP regulation and of the general pharmaceutical framework is paving the way for some of these issues to be solved by the legislators, however it cannot fix everything. Innovative solutions must also be put forward on the R&D and access fronts in order to unlock the potential of currently disregarded diseases, ensure the continuity of evidence generation and to allow the defragmentation of the marketplace, i.e. new models of collaboration and funding.
On top of these technical improvements, we need to reflect on what kind of society we want to live in and how people living with a rare disease want to see the ecosystem evolve, all the while keeping rare disease at the top of the policy agenda. Building on the Rare 2030 recommendations and on the principles of solidarity, equity and social justice, what political choices are needed to combine the EU's attractiveness for companies – ensuring that Europe is a good place for investment and innovation – and the resilience of the healthcare systems for orphan drugs expenditure, reduction of inequalities between countries and within rare diseases? The central question is: how can we align values across the development chain? From the decision maker's point of view, what criteria should preside within the distribution of resources for healthcare budgets; how do payers transform into buyers? On the developer's side, where do we stand with regards to ESG (Environmental, Social and Governmental) approaches in view of fulfilling the SDGs? What are the different options to work upstream on assets, fair price, value-based pricing, procurement, sustainable bonds and so on? What would it take to switch from profits-based approaches to approaches which bring societal and environmental benefits? Is B-Corp (or Benefit corporations) the way to go for companies? Should there be this type of indicator attached to this value-based decision making? These are the questions that we would like to discuss with you all!
For further information on the SDG goals and subtargets relevant to RD (9.2, 9.5) visit HERE and click on TARGET and INDICATORS.
Programme Committee Co-chairs

Ruxandra Draghia Akli
The Janssen Pharmaceutical Companies of Johnson and Johnson

Milan Macek
Charles University Prague

Ana Rath
Orphanet
Programme Committee Members
Ines Hernando
EURORDIS
Clara Hervas
Edelman

Virginie Hivert
EURORDIS
Daria Julkowska
European Joint Programme on Rare Diseases
Anna Kole
EURORDIS
Anne-Sophie Lapointe
French Ministry of Solidarity and Health

Yann Le Cam
EURORDIS
Flaminia Macchia
Rare Diseases International
Maria Montefusco
Rare Diseases Sweden & EURORDIS
Maurizio Scarpa
MetabERN
Friuli Venezia Giulia Udine University Hospital
Anton Ussi
EATRIS

Elizabeth Vroom
World Duchenne Organisation & EURORDIS
Advisors to the Programme Committee

Eleni Antoniou
Thalassaemia International Federation

Matt Bolz-Johnson
EURORDIS

Simone Boselli
EURORDIS

Serge Braun
AFM-Téléthon

Pasquale Cacciatore
Università Cattolica Del Sacro Cuore

Dorica Dan
Romanian National Alliance for Rare Diseases (RONARD) & EURORDIS

Hans-Georg Eichler
Association of Austrian Social Security Bodies
Ilaria Galetti
Federation of European Scleroderma Associations
Holm Graeßner
ERN-RND
University of Tübingen
Ladislas Karsenty
AP-HP Nord Université de Paris
Fanni-Laura Mäntylä
Young Patient Advocate
City of Vantaa, Finland
Michela Onali
RDs and GNEM Patient Advocate
Gli Equilibristi HIBM, Italy

Laurent Pasquier
Université de Rennes
Rebecca Skarberg
Norwegian National Advisory Unit on Rare Disorders
Ariane Weinman
EURORDIS
Outreach Committee Members
Organised by: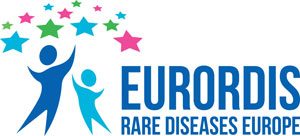 Co-organised by: