Theme 1: Structuring the Research & Diagnosis Landscape
Theme leaders:Daria Julkowska, E-Rare, France and Lauren Roberts, SWAN Europe, UK
Session 1: Transformations in diagnostics: How research is re-shaping the diagnosis landscape.
Session 2: Research: from an idea to the real world.
Session 3: Innovative funding partnerships: Challenges and opportunities.
Session 4: Patient involvement: Is it enough to be an 'expert by experience'?
Session 5: Genome editing: Are we heading towards a world without rare diseases?
In the last few years, the research and diagnosis landscape has changed significantly in the field of rare diseases. Integration of new technologies in healthcare, and increased connection between research and care has opened up new possibilities for faster diagnosis and treatment. Acknowledging the patient as a key actor in their own health and putting them at the centre is strongly contributing to these tangible benefits. Encouraged by collaborative achievements of rare diseases stakeholders, the IRDiRC has published new, more ambitious goals and Europe is at the point of launching an integrative joint programming rare diseases initiative. But are we yet close to a fully collaborative and effective ecosystem that can provide all rare disease patients a diagnosis within a year?
The "STRUCTURING THE RESEARCH AND DIAGNOSTIC LANDSCAPE" theme will explore how we can exploit current achievements in genomics, how to prepare for new developments on the horizon and how to ensure no patients are left behind.
Starting by exploring how recent advances in research have transformed diagnostic pathways, we will also examine the potential challenges associated with new technology enabling self diagnosis and consider how we support those patients for who, despite these all innovations, their condition is likely to remain undiagnosed.
Assuming cooperation between patients, clinicians, researchers and sponsors to be the bedrock upon which successful research occurs, the next sessions will investigate what is required to aid this collaboration. Sessions two and three will explore recent, innovative schemes of co-design and funding, how to carry out research that profits all stakeholders and provide examples of how to attract investment. In session four we will challenge the idea of whether it is enough for a patient to simply be 'an expert by experience' and consider what skills and experience is required for them to truly be respected, equal partners.
In the closing session we expect lively debate as we invite ethicists, researchers and patients to scrutinize the impact of recent developments in gene editing – are we heading towards a world without rare diseases?
Theme 2: Breakthrough medicines on the horizon
Theme leaders:François Houÿez, EURORDIS, France; Wim Goettsch, EUNetHTA, Netherlands and Jordi Linares Garcia, Head of Scientific and Regulatory Management, EMA
Over the past two years, regulators and health technology assessors (HTA) have engaged in an unprecedented exchange of information: an agreement to create a one-stop-shop for parallel EMA/HTA scientific advice and the sharing of early reports from regulators during the evaluation phase of pharmaceuticals so that HTA can start before marketing authorisation. The EMA and HTA work together to scan the horizon and to see which medicines are likely to fit their respective procedures. This is preparing for future European cooperation on HTA, as a permanent scientific secretariat to host European HTA activities is needed.
Theme 2 will cover important initiatives such as Priority Medicines at the EMA (PRIME); the current cooperation on HTA (EUnetHTA joint action 3) – the EMA-EUnetHTA three-year work plan which was announced in November 2017; plans for the future of HTA, and will describe where we are in the development of orphan medicinal products in 2018.
Lastly, it will explain the new roles of patients and their representatives when working with regulators, HTA and/or industry.
Theme 4: Quality of Life: making what matters, matter
Theme leaders:Lene Jensen, Rare Diseases Denmark and Ursula Holtgrewe, Zentrum für Soziale Innovation, Austria
Rare diseases pose serious health, social and everyday challenges, which are often highly debilitating, and significantly affect the autonomy and the fundamental human rights of people living with a rare disease and their carers. However, people living with rare diseases and their carers should be recognised and esteemed as persons, not as diagnoses. They should have the possibility of living a life with fulfilling personal relationships,of being able to contribute meaningfully to the lives of others and to society. Freedom to decide on their own lives, autonomy, security and dignity are important factors of what we call "quality of life".
All rare disease stakeholders are working to improve the quality of life of all rare people. Nevertheless, health and social systems was well as the different spheres of access to care, treatment and support to inclusion and participation in society do not always successfully address their complex needs in ways that create actual improvements. How can we continue to build win-win collaborative strategies to advance this mission?
This theme revisits the concept of quality of life and explores the ways in which it can contribute to decision making and to shaping the provision of treatments and care. Discussions will also unveil the invisible burden of rare diseases and explore case studies of innovative services that bridge the existing gaps to effectively and sustainably achieving integrated care.
Lastly, the theme will venture into thinking of how care may look like in 30 years and how all stakeholders can prepare to develop the next best practices, building on the advances and challenges of tomorrow rather than those of today.

Theme 5: Economical Perspectives in Rare Diseases
Theme leaders: Michael Schlander – Professor of Health Economics, University of Heidelberg, Germany and Ruediger Gatermann – Director, Healthcare Policy and External Affairs Europe, CSL Behring, Germany
The theme will aim to look at economical aspects in rare diseases from different stakeholder perspectives, evaluate existing collaborative approaches and discuss options to further develop an environment conducive to innovation and to faster access to patients care and cure.
The sessions in this theme will explore our ambitions to refine a shared understanding on how to improve access to rare disease therapies and how to ensure a sustainable orphan drug business model for all stakeholders involved.
We will share findings on economic and financial impact of rare diseases on healthcare systems and societies, including testimonials/case studies from patients.
The theme will look both into the impact of the current policies on access to rare disease therapies as well as into innovative concepts and collaborative approaches which are being experimented throughout Europe both in view of value recognition, rewarding and funding.
A look into the future will complete the theme to explore consensual ideas on what is needed to further develop the rare diseases ecosystem and how to ensure sustainable access to rare disease care in 2030.
Theme 6: Global Rare Equity: Are we there yet?
Theme leaders: Durhane Wong-Rieger, Canadian Organisation for Rare Disorders, Chair of Rare Diseases International, Founder of the Asia Pacific RD Alliance (APARDO), Canada and Hugh Dawkins, Office of Population Health Genomics, West Australia and Vice Chair of IRDiRC, Australia.
It's time to commit to global equity for rare diseases.   When rare diseases are neglected anywhere, people living with a rare disease are harmed everywhere.  
People with rare diseases are connected globally by their genes and their challenges; they should also be connected by their hope and opportunities.  Our vision is a world where all people living with rare diseases receive equitable treatment and support and all advances in rare diseases benefit all those affected, regardless of where they live.
This theme is set up as five inter-related workshop sessions that explore how to achieve global equity for rare diseases from top-down and from bottom-up levels, from policy and research to products and practical solutions.  
Each session will be facilitated by an animateur with several "thought leaders" who will set the stage for total audience participation.
Programme Committee
Programme Committee Co-chairs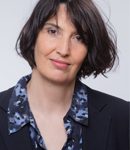 Vinciane Pirard
Co-Chair Joint TF on orphan drugs and rare diseases – EFPIA-EuropaBio, Sanofi Genzyme, Netherlands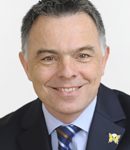 Rainer Riedl
President, Pro Rare Austria, Austria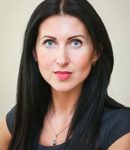 Justina Januševičienė
Executive for the development of health care technologies and innovations, Lithuanian University of Health Sciences, Former Director, Healthcare resources and innovation management department, Lithuania
Programme Commitee members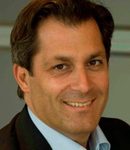 Emmanuel Chantelot
Executive Director, Head of Government Relations and Policy Europe, EUCOPE & Celgene, Belgium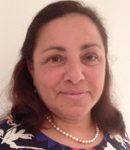 Dr Miriam Dalmas
Consultant in Public Health Medicine, Ministry for Health, Malta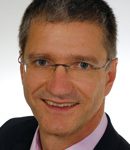 Olaf Riess
Vice-President, ESHG and Head of Institute of Medical Genetics and Applied Genomics, University of Tübingen, Germany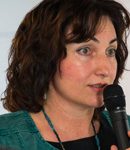 Violeta Stoyanova Beninska
Senior Clinical Assessor, Medicines Evaluation Board (Netherlands), Member COMP and Expert CNS WP at EMA, Netherlands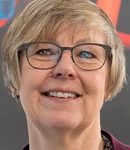 Kate Bushby
Professor of Neuromuscular Genetics, Newcastle University, United Kingdom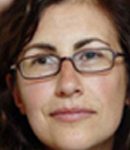 Valentina Bottarelli
Public Affairs Director & Head of European and International Advocacy, EURORDIS, Belgium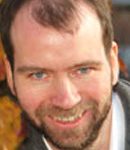 Till Voigtländer
Chair ERN Board of Member States, Clinical Institute of Neurology, Medical University of Vienna, Austria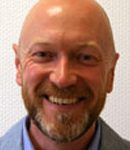 Matt Bolz-Johnson
Healthcare and Research Director, EURORDIS, Germany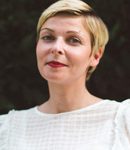 Daria Julkowska
Executive Programme Manager, E-Rare, France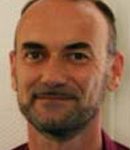 François Houÿez
Treatment Information and Access Director, Health Policy Advisor, EURORDIS, France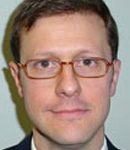 Jordi Llinares Garcia
Head of Orphan Medicines at the European Medicines Agency, EU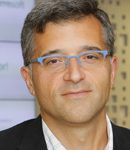 Julian Isla
Data and Artificial Intelligence Resource Manager, Microsoft and Dravet Syndrome European Federation (DSEF), Spain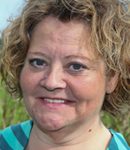 Lene Jensen
CEO, Rare Diseases Denmark, Denmark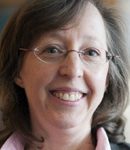 Anne Pariser
Deputy Director of the Office of Rare Diseases Research (ORDR), NCATS, NIH, USA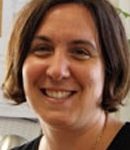 Virginie Hivert
Therapeutic Development Director, EURORDIS, France
Theme leaders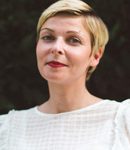 Daria Julkowska
Executive Programme Manager, E-Rare, France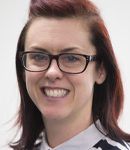 Lauren Roberts
National Co-ordinator, SWAN UK, United Kingdom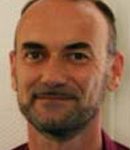 François Houÿez
Treatment Information and Access Director,
Health Policy Advisor, EURORDIS, France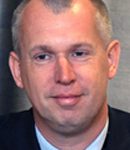 Wim Goettsch
Executive Board Chair, EUnetHTA, Netherlands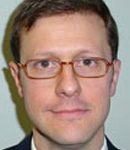 Jordi Llinares Garcia
Head of Orphan Medicines,
European Medicines Agency, EU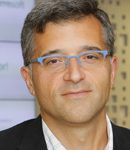 Julian Isla
Data and Artificial Intelligence Resource Manager,
Microsoft and Dravet Syndrome European Federation (DSEF), Spain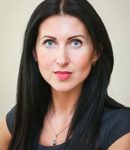 Justina Januševičienė
Executive for the development of health care technologies and innovations,
Lithuanian University of Health Sciences, Lithuania