Posters
Poster abstracts submissions for the ECRD 2022 are now open until 31st March 2022.
Please read the information below on the Guidelines, Posters Scoring, Disqualification Criteria and Posters Themes before submitting your abstract.
Guidelines
Poster abstract submissions accepted in English only.
Poster abstract submissions are limited to 300 words.
You may be the co-author of any number of poster abstracts but the presenting author of only one.
Please indicate if your abstract has already been presented at other events.
Posters scoring
Posters will be scored using the following criteria:
1) Relevance of the topic to rare diseases
Relevance, currency (how new/recent/up-to-date the information/study is), significance and appropriateness to the conference/theme
Practical application to the field
2) Quality of content
Clarity of the title
Concision, coherence and clarity of content (summary of purpose and methodology, results, conclusions, next steps/practical application, etc.)
Methodology of the given study/poster
Originality (posters can be presented at other conferences prior to ECRD 2022)
Disqualification criteria
Commercial product promotion
Disregard for above guidelines
Submission after the deadline
Incorrect submission channel (must use the online form)
We encourage patient groups, academics, health care professionals and all other interested parties having conducted research or studies on rare diseases or public health projects to submit a poster abstract to the ECRD 2022.
The recommended themes below correspond to the topics included in the Programme and have been selected by the Programme Committee who would like to have these addressed. By clicking on the titles you will access more information that can serve as a valuable guide as you develop your poster abstract.
GOOD HEALTH AND WELL-BEING
---
Ensuring healthy lives and promoting well-being for all people living with a rare disease at all ages
We invite health authorities, clinicians, patient representatives, patient organisations and industry to provide examples of:
1. Initiatives to collect and use health outcomes to identify emerging best practice, develop clinical practice guidelines and other clinical decision support tools
2. Initiatives of patient-clinician partnership in developing clinical practice guidelines and other clinical decision support tools, as well as curating best practice on the treatment and management of rare diseases
3. Initiatives of patient/researchers in co-developing research projects in the field of rare diseases
4. Initiatives to integrate and adopt ERN knowledge assets at a national level
5. Promising innovations and best practices in how care for rare diseases is being delivered or organised in your health system, including initiatives to commission healthcare services for ultra rare diseases
6. Examples of guidelines to develop and build effective allied treatments, technologies and interventions when no curative treatment is available
7. Case studies of health systems arrangements to deliver advanced therapy medicinal products
8. Initiatives to get health systems ready to implement/adopt diagnostic testing technologies addressing also downstream needs, such as new organisational arrangements to treat the increasing amount of people diagnosed
9. Case studies from institutions on newborn screening and/or nation-wide pre-conception screening and databases, including ethical and societal aspects
10. Reports on combined and novel approaches to diagnosis in a research and/ or clinical setting (including basic science type research and/or the use of new technologies
REDUCED INEQUALITIES
---
Reduce inequality within and among countries by focusing on equity for people living with a rare disease
We are seeking successful examples on a national or regional level of policies, best practices or pilot projects in the following areas:
Cross-cutting:
Measurement of the everyday challenges of PLWRDs in society (discrimination/stigma/exclusion; financial strain, access to appropriate care, education, recreation or employment). 

The role of data and supporting infrastructures in reducing inequality for PLWRD

Studies measuring the socioeconomic burden of rare diseases (individual disease or cumulative)

The role of National Plans and governance in reducing inequality for PLWRD
Health and social care:
Integrated or holistic care models

Case management

Personal assistance

Respite care, resource centres and networks

Speech therapy

Successful models for the transition from children to adults in health and social care settings
Education:
Good examples of inclusive education: trained professionals, adapted infrastructure, reasonable accommodation, adapted curriculum, use of technology

Good examples of adapted school environments for persons with physical health issues that need managing at school eg in meal times 

Good examples of integration into social activities and management of emotional, behavioural and learning issues within the school setting
Employment:
Initiatives to develop skills to become employable

Examples of how the work environment, the practices at work or the interactions with colleagues have to change to enable someone with a disability or a rare disease to be integrated at work

Good example of adaptable work environments for individuals dealing with survivorship

Initiatives to support the return to employment of carers
INDUSTRY, INNOVATION & INFRASTRUCTURE
---
Building resilient infrastructure, promoting inclusive and sustainable industry and fostering innovation for people living with a rare disease
We invite all stakeholders active in the rare disease community to provide examples of:
Examples of innovative public-private initiatives

Initiatives to leverage RWD for research and access

New approaches to medicines price setting

Examples of cross-country collaboration on assessment / procurement of therapies

Investment in rare diseases

Environmental, social and governance initiatives in the field of rare diseases (i.e. B. corp, social bond etc.)

Initiatives moving towards Clinical Research Networks
DATA/DIGITAL
---
We invite all stakeholders active in the rare disease community to provide examples of:
Examples of successful partnerships for health data collection and/or use 

Examples of health data governance structures to manage health data collection, access and use at national level or across borders, including ethics oversight, data standards, data policies and procedures for quality control data collection and use of data sets.

Successful initiatives that combine different types of data from different sources for different purposes: to drive health policy, support health technology assessment and regulatory decision-making, advance rare disease research, improve diagnosis, hospital management or healthcare delivery.

Initiatives to develop and/or curate patient reported outcome measures and patient reported experience measures for rare diseases

Examples of using health data, including real world evidence, patient reported outcome measures and/or patient reported experience measures, in rare disease research or to improve clinical practice and health outcomes.

Examples of successful health data support infrastructures or tools for researchers and clinicians that have contributed to reduce the time from data collection to knowledge and insights.

Examples of innovative solutions or initiatives to help preserve the autonomy and rights of individuals to control their data enabling stewardship of patient-level data  

Successful examples of tools to facilitate coding, health data visualisation tools, health data quality tools/methodologies and tools to transform and process unstructured health data into structured data to support clinical research and practice.
RARE DISEASE PATIENT GROUPS INNOVATIONS
---
Innovative strategies/approaches/services or projects which could potentially be useful to other patient groups/healthcare professionals/academia or which deserve to be promoted internationally and recognised by national and European authorities.
OPEN TOPIC
---
What would you like to say about your disease, your actions, your vision?
Selection procedure
Posters abstracts will be reviewed by the ECRD 2022 Poster Committee in early April 2022 and notifications will be sent to all poster authors by the end of the month. Please note that poster applicants are not exempt from paying the full registration fees to attend ECRD 2022.
Posters format
Authors of selected abstracts will be able to create an interactive and sharable e-poster within a dedicated virtual platform that will be showed at the Conference. All the following multimedia formats will be accepted: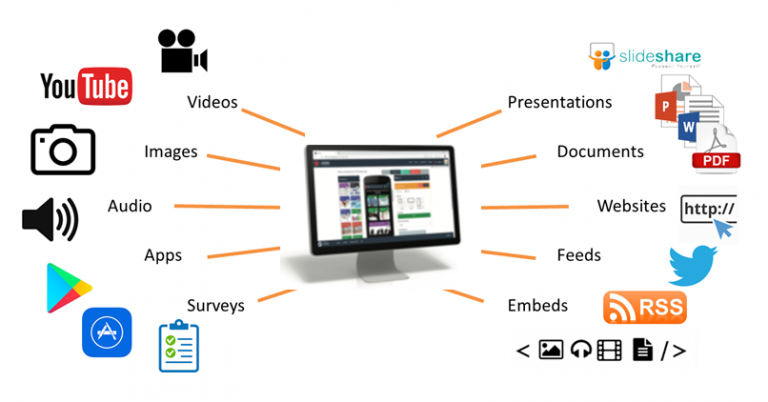 Organised by: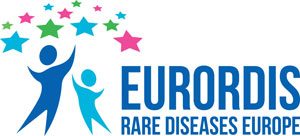 Co-organised by: