Continuing Education ECRD 2022- Register Now
Thanks to the expertise of over 100 expert speakers, ECRD 2022 has once again been approved by the Commission for Professional Development (CPD) of the Swiss Association of Pharmaceutical Professionals (SwAPP) and the Swiss Society of Pharmaceutical Medicine (SGPM). The conference was honoured with 13.5 credits for pharmaceutical medicine.
ECRD is known for providing the state-of-the-art of the rare disease environment, monitoring, and benchmarking initiatives. The expertise of its speakers has been demonstrated to meet the expectations of a multitude of pharmaceutical industries and health professionals, to support and train their employees and to develop their knowledge.
The ECRD is also an opportunity to promote the exchange of know-how and skills between all stakeholders including the rare disease patient community, academia, regulators, policy makers and healthcare industries.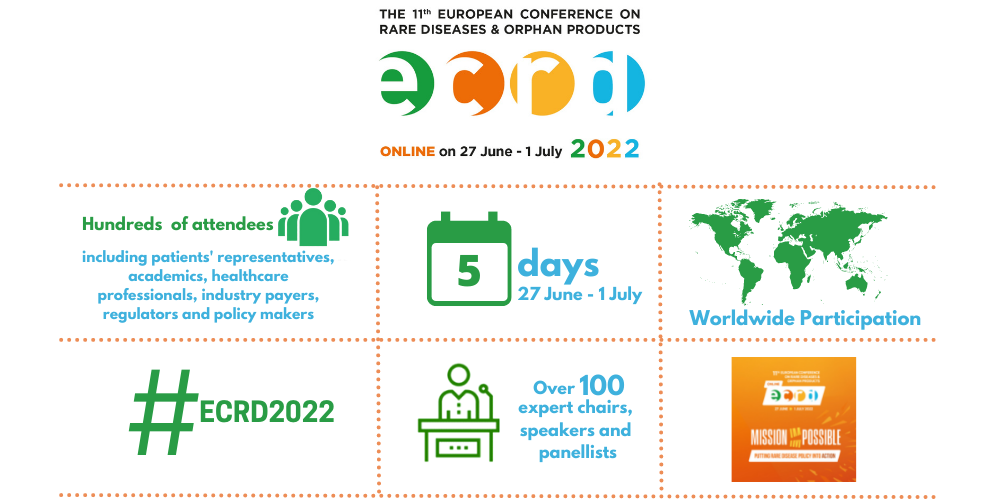 An official event of the 2022 French Presidency of the Council of the EU