Patients at ECRD2022 - Why Register?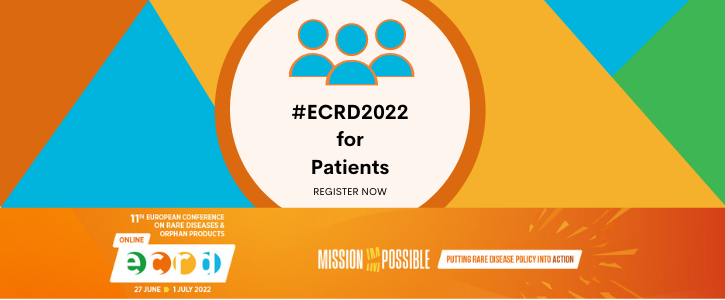 The European Conference on Rare Diseases & Orphan Products (ECRD) is the largest patient-led rare disease event.
Patients attending #ECRD2022 joined 1000+ other attendees from around the world (including fellow patient advocates, healthcare professionals, healthcare industry, academics, regulators and payers) for 5 half days of sessions and discussions featuring over 100 speakers, panellists and chairs.
Top 5 reasons why patients attended:
Debate the ethical, legal and social implications of far-reaching topics such as data collection and sharing, eHealth, gene editing and access to new therapies
Learn about the future of diagnosis care and treatment: its new hopes, promises and challenges
Share your opinions and experiences as a patient or patient advocate
Dialogue with all of the stakeholders shaping your environment
Networking with your peers and other stakeholders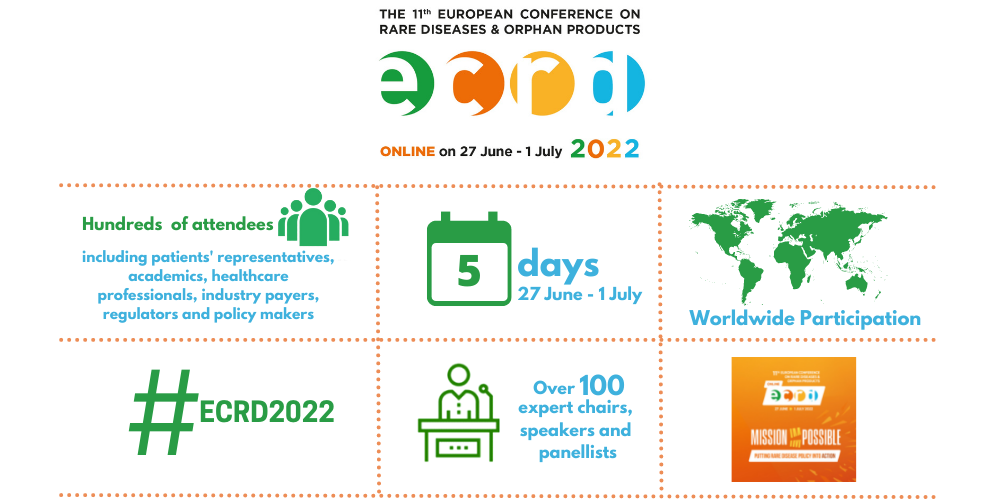 An official event of the 2022 French Presidency of the Council of the EU