Policy makers at ECRD2022 - Why Register?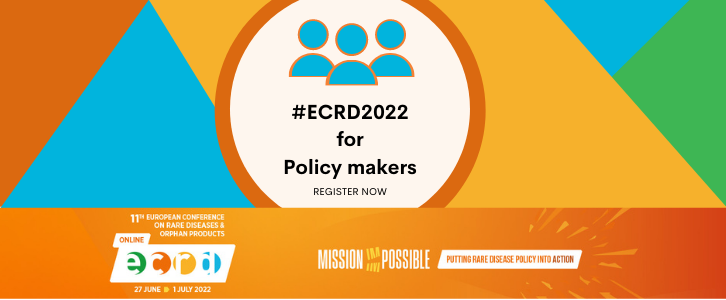 The European Conference on Rare Diseases & Orphan Products (ECRD) is the largest patient-led rare disease policy event.
Policy makers attending #ECRD2022 joined 1000+ other attendees from around the world (including peers, patient advocates, healthcare professionals, healthcare industry, academics and payers) for 5 half days of sessions and discussions featuring over 100 speakers, panellists and chairs.
Top 3 reasons why policy makers attended:
Co-create the policies and services of the future to support measurable and improved health outcomes for people living with a rare disease
Debate the ethical, legal and social implications of far-reaching topics such as data collection and sharing, eHealth, gene editing and access to new therapies
Dialogue with all of the stakeholders shaping the rare disease eco-system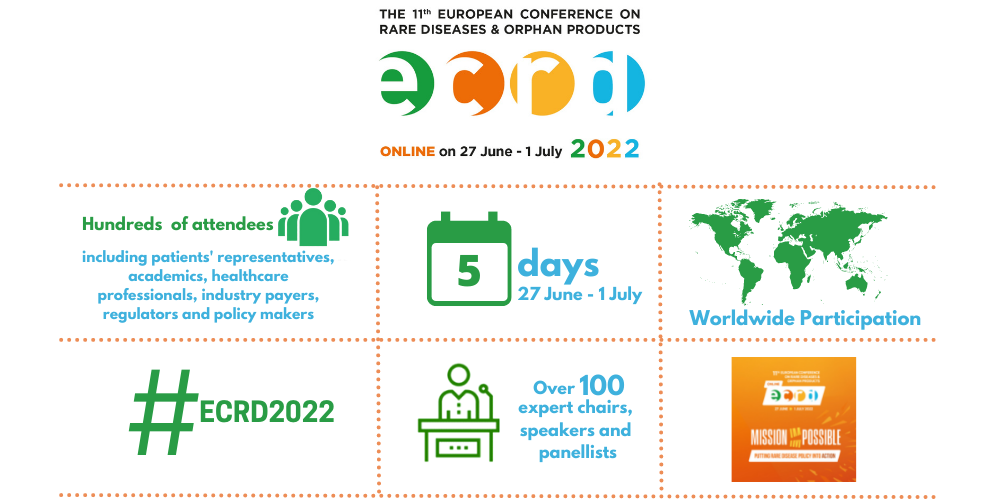 An official event of the 2022 French Presidency of the Council of the EU