Healthcare Industry at ECRD2022 - Why Register?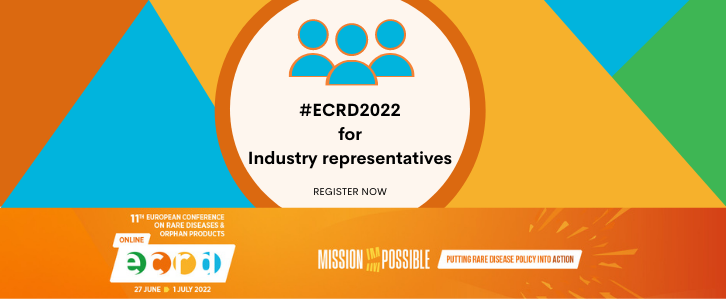 The European Conference on Rare Diseases & Orphan Products (ECRD) is the largest patient-led rare disease event.
Industry representatives attending #ECRD2022 joined 1000+ other attendees from around the world (including peers, patient advocates, healthcare professionals, regulators, academics and payers) for 5 half days of sessions and discussions featuring over 100 speakers, panellists and chairs.
Top 5 reasons why industry representatives attended:
Hear from patients first-hand about their needs and experiences
Be part of the solution for renewed policy actions on rare diseases in Europe
Exchange views on the technological and regulatory developments that are changing the rare disease landscape
Propose concrete actions to address unmet needs and persisting inequalities in rare diseases
Dialogue with all of the stakeholders shaping your environment and join major players to build an ecosystem that benefits patients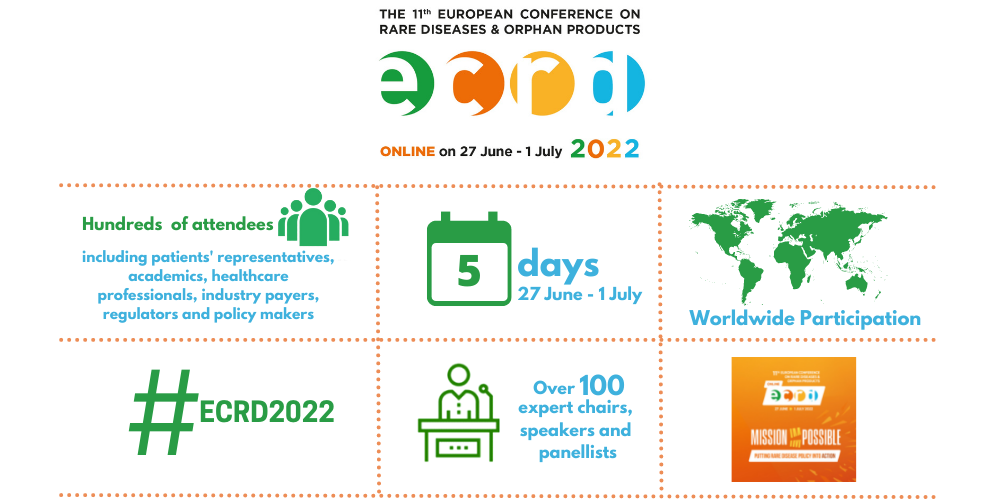 An official event of the 2022 French Presidency of the Council of the EU