NEWS: Why you should attend ECRD2020 - According to some of our speakers!
We spoke with some of our key speakers ahead of the Conference on 14-15 May 2020 to find out why #ECRD2020 is an important Conference for people living with Rare Disease.
#ECRD2020 takes place uniquely online via an interactive online platform on 14 and 15 May and it is recognised globally as the largest, patient-led rare disease event. 
Together, we are empowering the rare disease community to drive change where it is most needed and shaping the future for people living with a rare disease!
Registration Deadline
Payments via Bank Transfer: 1 May 2020 (23:59 CEST)
Payments via Credit Card, Debit Card of American Express: 10 May 2020 (23:59 CEST)
Organised by: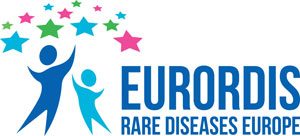 Co-organised by: