Why we are attending - Partner interview, Dr. Wolfram Nothaft, Takeda Pharmaceutical Company Limited - ECRD2020
Ahead of #ECRD2020 which takes place on 14 and 15 May 2020 exclusively online, we hear from Dr. Wolfram Nothaft, Chief Medical Officer, Takeda, on the importance of the Global Commission to End the Diagnostic Odyssey for Children with a Rare Disease.
The Commission's Progress Update is delivered at 18:15 on Thursday 14 May.
#ECRD2020 takes place uniquely online via an interactive online platform on 14 and 15 May and it is recognised globally as the largest, patient-led rare disease event. 
Registration Deadline
Payments via Bank Transfer: 1 May 2020 (23:59 CEST)

Payments via Credit Card, Debit Card of American Express: Last few spaces available.
Organised by: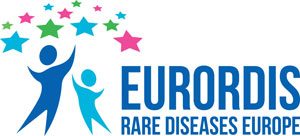 Co-organised by: