Why we are attending - Partner interview, Pfizer Rare Disease - ECRD2020
Ahead of #ECRD2020 which takes place on 14 and 15 May 2020 exclusively online, we had a chat with Reda Guiha (RG), Regional President, International Developed Markets, Pfizer Rare Disease, who explained the Conference is so important to Pfizer.
ECRD: Why is it important for Pfizer to participate in the 2020 Conference?
RG: As the largest, patient-led conference in Europe, ECRD represents a unique opportunity for us to better understand the needs of people affected by a rare disease. It is vital for us to be a part of the collaborative dialogue at ECRD to better understand how we, as an industry partner, can work to serve the needs of the rare disease community as best we can, particularly given the added anxiety and pressure of the COVID-19 world we are now living in.
ECRD: What are the key topics you want to discuss and exchange on at ECRD 2020? Which of the conference themes are you most excited about?
RG: The topics that I am most passionate about are health equity and the need for health system reform to enable greater and quicker access to treatments and care. As such, I am particularly interested in themes 2, 3 and 5. It strikes me as an obvious inequality where millions of people in Europe with rare diseases, and their families, carry a very high burden in many aspects of their life, yet are rarely highlighted in the ongoing public discussion of universal access to healthcare. I'm eager to understand more about how we can achieve greater health equity for the rare disease community, especially in a post-COVID world and the additional challenges this brings.
ECRD: In the decade ahead, what changes do you hope we'll see for people living with a rare disease?
RG: I hope we are approaching a tipping point where governments, healthcare systems and civil society recognize the important roles we all have to play in centering the needs of rare disease patients. I would love to see us, as an industry, make meaningful progress towards seeking the experience and knowledge of patients, caregivers and advocates at every stage of bringing medicines to the people who need them as quickly and most efficiently as possible.
I'd like to see greater awareness and support from society, including comprehensive national Rare Disease strategies and greater opportunities for Rare Disease patients and their families to achieve health equity, particularly in terms of quicker access to life-changing therapies. 
To achieve this, we need to act now towards more collaborative models and frameworks that allow for the quick assessment and adoption of innovative medicines, like cell and gene therapies. These are extraordinary times in terms of scientific and technological innovation, and I hope that these advances will deliver on their potential to transform the lives of people living with a rare disease.
#ECRD2020 takes place uniquely online via an interactive online platform on 14 and 15 May and it is recognised globally as the largest, patient-led rare disease event. 
Registration Deadline
Payments via Bank Transfer: 1 May 2020 (23:59 CEST)
Payments via Credit Card, Debit Card of American Express: 10 May 2020 (23:59 CEST)
Organised by: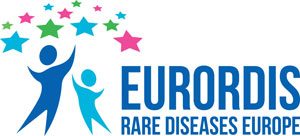 Co-organised by: