Posters
Ci-dessous la liste des posters sélectionnés par le Poster Committee et présentés lors de l'ECRD 2020. Vous trouverez une version électronique de tous les posters par thème en cliquant sur les titres des thèmes
Theme 1:
The future of diagnosis: new hopes, promises and challenges
---
Theme 2:
Our values, our rights, our future: shifting paradigms towards inclusion
---
Theme 3:
Share, Care, Rare: Transforming care for rare diseases by 2030
---
Theme 4:
When therapies meet the needs: enabling a patient-centric approach to therapeutic development
---
Theme 5:
Achieving the triple A's by 2030: Accessible, Available and Affordable Treatments for people living with a rare disease
---
P170: The internet platform EXABO – from beta to full version, Désirée Walther et al.
P171: Targeting β2-adrenergic receptors as a new strategy for von Hippel-Lindau disease, Angel M Cuesta et al.
P172: How to define the value of orphan drugs? A comparative analysis of value assessment frameworks across Europe (EUROVAF), Alessandra Blonda et al.
P173: Project HERCULES: The Challenges of Estimating Multi-State Model Transitions in Rare Diseases: Creating a Natural History Model for Duchenne Muscular Dystrophy (DMD), Jonathan Broomfield et al.
P177: The comprehensive musculoskeletal post-acute ICF core set as a tool to formulate a questionnaire and internally consistent sum variables describing people with skeletal dysplasia, Hanna Hyvönen et al.
P179: Managing clinical and economic uncertainty in the value assessment of innovative gene and cell therapies – adjustments to health technology assessments and innovative payment models, Darren Callanan et al.
P180: How accessible are orphan medicinal products in Slovakia?, Tatiana Foltanova et al.
P181: Propranolol, an accessible, affordable, and available orphan drug for the von Hippel-Lindau disease, Luisa Maria Botella Cubells.
P182: Methodological Quality of Budget Impact Analyses for Orphan Drugs: An Updated Review, Abdallah Khadidja et al.
P183: Driving patient access for treatments targeting rare genetic disorders in the Middle East, Ciaran Cassidy et al.
P184: A 20th anniversary analysis of the EU OMP Regulation: achievements and future outlooks, Vittoria Carraro.
P185: The Impact of Country Specific Methods of Appraising Rare Disease Treatments, Amanda Whittal et al.
P186: Delivering the patient voice: XLH and the NICE HST appraisal process, Lindsay Weaver et al.
P187: China Rare Disease Drug Accessibility Report 2019, Kevin Huang et al.
P188: Health-related quality of life (HRQoL) and economic burden of Duchenne Muscular Dystrophy (DMD): a systematic literature review, Annika Bergman et al.
P189: Estimating the broader fiscal impact of rare diseases using a public economic framework: A case study applied to acute hepatic porphyria (AHP), Mark Connolly et al.
P190: Estimating the broader fiscal impact of rare diseases using a public economic framework: A case study applied to hereditary transthyretin-mediated (hATTR) amyloidosis, Mark Connolly et al.
P193: Economic Burden of Epidermolysis Bullosa: Evidence from Ireland, Sinead Hickey et al.
Theme 6:
The digital health revolution: hype vs. reality
---
P194: The European Cystic Fibrosis Society Patient Registry's Data Quality programme, Andreas Jung et al.
P195: Evidence of content validity of the Duchenne video assessment scorecards from a Delphi panel study, Marielle Contesse et al.
P196: PROvide: Video based Patient Reported Outcomes for Sanfilippo Disease: a new and innovative approach to record and measure disease post gene therapy, Elin Haf Davies et al.
P198: Mapping layperson medical terminology into the Human Phenotype Ontology using Neural Network models, Enrico Manzini et al.
P199: Can wearable sensor technology support a paradigm shift in paediatric rare disease research?, Cécile Ollivier et al.
P200: Development of SIBS-online: an internet-based group intervention for siblings and parents of children with rare disorders, Torun Marie Vatne et al.
P201: Global semantic interoperability a tool to ensure full participation in society, Rob Braamburg et al.
P202: Virtual Reality: An Innovative approach to sharing learnings with Health Care Professionals on Cytokine Release Syndrome and neurological events after Chimeric Antigen Receptor T Cell Therapy (CAR-T) Infusion, Simona Paratore.
P203: Establishing the first pan-European Registry for Rare Bone and Mineral Disorders, Marina Mordenti et al.
P204: Establishing a registry on rare congenital malformations in Germany, Andrea Schmedding et al.
P205: Application of a digital monitoring platform to track severity and progression in Huntingdon's disease, Florian Lipsmeier et al.
P206: Just how rare are rare diseases on Ada, a medical symptom checker?, Vanessa Lemarié et al.
P207: SAVE – An online tool to improve diagnosis and therapy of patients with cystinosis as an exemplary approach for rare diseases, Jessica Vasseure et al.
P208: Empowering families through technology: a mobile-health project to reduce the TAND identification and treatment gap (TANDem), Petrus J. de Vries et al.
P209: Patient Knowledge Extraction and Representation from Unlabeled Social Posts, Giacomo Frisoni et al.
P210: Share4Rare: a collaborative platform for rare diseases, Sara Hernández-Ortega et al.
P211: A global gateway to a lasting legacy – harnessing digital communications to empower patients to share their experiences to progress research and treatment, Angela Wilson et al.
P212: Clinical Patient Management System and ERN-EYE – solving rare eye diseases complex cases, Agnė Kručaitė et al.
P213: The French national registry for rare diseases: feedback from a FAIRification process, Angin Céline et al.
P214: ORPHAcoding RD Patients in a Rare Disease Centre – The Tübingen Solution, Holm Graessner et al.
P215: Beliefs of people with a rare disease about how active a role they can play when consulting a specialist, Katlijn Sanctorum et al.
P216: Preliminary Evaluation of a mHealth Coaching Conversational Artificial Intelligence (AI) for the Self-Care Management of People with Sickle-Cell Disease (SCD), David-Zacharie Issom et al.
P217: Social media training by patient organisations for patient organisations, Britta Berglund et al.
P218: A Data Analytics Approach to Rare Disease Discovery, Kenneth Lieberman et al.
P279: E-health & Rare Diseases Co-design Workshop: From Idea To Innovative Project Realization : Bringing The Co-construction Process To Life, Anne-Sophie Yribarren et al.
Theme 7:
Rare Disease Patient Groups Innovations
---
P219: Rare Disease Day Activity in Japan – Social awareness campaign by various organizers, Yukiko Nishimura et al.
P220: Planet 5P Project. A Cri Du Chat Syndrome Global Community, Cristina Bel Fenellós et al.
P221: Developing Rare Resources for Scotland: Utilising methods of co-production to meet the information needs of people with rare, genetic or undiagnosed conditions and the health professionals involved in their care, Natalie Frankish.
P222: Improving communication about clinical trials in Cystic Fibrosis: a starting point for plain language summaries, Hilde De Keyser et al.
P223: Setting up an infra-structure of healthcare for Alkaptonuria in Germany by dissemination and networking, Leona Wagner et al.
P224: The use of social media to create a foundation and drive research on rare diseases, Ann Persson et al.
P225: When Lightning Strikes Twice, Differently, Christine Mutena.
P227: CML Patients Advocates Network implementation of the Community Advisory Board (CAB) Model, Celia Marín.
P228: Essential Requirements for Uveal Melanoma Guidelines- learnings from the first MPNE patient consensus meeting, Bettina Ryll.
P230: Development of an App for the management of Autoinflammatory Diseases using an innovative patients-clinicians codesign approach, Ruggero Di Maulo et al.
P231: Project HERCULES: Overcoming the Health Technology Assessment hurdle through patient led collaboration, Emily Crossley et al.
P232: Consistent follower engagement on social media can grow your audience and raise awareness of rare diseases, Lucy McKay et al.
P233: Improving patient communication and education using POC (Point of Care) Channel, Xavier Lleixà et al.
P234: CIBERER experience: Giving Patients a Seat at the Table, Beatriz Gomez Gonzales et al.
P235: Building a set of training resources to help rare disease patient groups form, grow, and maximize their impact, Mary Rose Roberts et al.
P236: Lympho-logical thinking in self management of primary lymphoedema and other rare diseases involving lymphoedema, Margareta Haag et al.
P237: Blood – Brain Barrier Permeabilization with Engineered Tumor Necrosis Factor-α followed by R-CHOP as Salvage Therapy in Primary CNS Lymphoma, Andrés J.M. Ferreri et al.
P238: Fostering the integration of European Reference Networks into National Health Systems: the creation of ePAG Italia, Diana Marinello et al.
P239: EFAPH: European umbrella for better care of hemochromatosis patients in the world, Mária Ábele et al.
P241: Topical Approaches And Therapeutic Strategies For Epistaxis in Hereditary Hemorrhagic Telangiectasia: Personal Experience, Mariaconsiglia Santantonio et al.
P242: Empowering people with rare diseases, Nataliya Grigorova et al.
P243: USUALL: Childfriendly Design for Assisitive Devices, Laura Koot et al.
P244: Hereditary Spastic Paraplegia 15, Carina Thurgood et al.
P245: Karolinska Center for Rare Diseases – For Improved Care of Patients with Rare Diseases, Rula Zain et al.
P247: Real-World Treatment Patterns and Outcomes in Patients with Spinal Muscular Atrophy Collected From the RESTORE Registry, Marcus Droege et al.
P248: Connect-ADSL: a worldwide patient-centered experience as a key for expanding medical knowledge in Adenylosuccinate lyase deficiency (ADSL), Gerarda Mastrogiorgio et al.
P249: "Let's do this together" – healthcare development driven by patient advocates and healthcare professionals, Karin Högvall et al.
P250: Help yourself! – rare tips for better meetings with the healthcare system, Stephanie Juran et al.
P251: Cystinosis Network Europe, Anne Marie O'Dowd.
P252: Establishing an Online Learning Platform on Rare Disorders – Sjelden.no, Elisabeth Bækken.
P253: Stories are not just for bedtime, Sondra Butterworth et al.
P254: Fondazione Alessandra Bisceglia as a search engine for Vascular Anomalies, Cosmoferruccio De Stefano et al.
P255: Rare Diseases Denmark Helpline, Birthe Byskov Holm et al.
P256: Facebook as a tool for raising awareness of rare diseases: the experience of Orphanet-Italy, Michele Nutini et al.
P257: INTRODUCTION RARE DISEASES – a web-based course for professionals who meet PLWRD and their families, Veronica Wingstedt de Flon et al.
P258: Educational consequences of rare conditions – development of an observation instrument, Gunilla Jaeger et al.
P259: The Italian Registry for Angelman Sindrome (RISA): an innovative patient-driven initiative in a rare neurological condition genetically determined, Pier Luigi Carriero et al.
P260: Sibling cards as a tool for supporting siblings, Katri Lehmuskoski.
P262: What do caregivers of persons with rare, epilepsy-related conditions need to know?, Merete Kristin Tschamper et al.
P263: What is MCT8 Deficiency (Allan Herndon Dudley Syndrome)?, Veronica Popa et al.
P265: Innovative Summer Camp for people with NMD, Jana Popova.
P266: Rare Marathon – an ideathon to improve the life of rare disease patients, families and professionals., Gábor Pogány et al.
P267: 'Patient Journeys' : Personal experiences shaping clinical priorities, Olivia Spivack et al.
P268: Quality of life (QoL) for people with rare diseases: Recruitment challenges and consequences in a study pilot-testing a provisional QoL tool for people with primary sclerosing cholangitis (PSC) in the UK, Elena Marcus et al.
P269: Public and Patient Involvement in Vision Research – A Multi-Stakeholder Workshop, Karen Lester et al.
P270: Economy of perception – how to gain focus on rare issues in the information-rich world, Tomasz Grybek et al.
P272: Mental health care as a vital part in the holistic care for patients and families with rare diseases, Vesna Aleksovska et al.
P273: Impact of Inherited Retinal Disease in the Republic of Ireland and the United Kingdom, Orla Galvin et al.
P276: Actions & vision of the Cyprus Association of Inherited Metabolic Diseases 'ASPIDA ZOIS', Marios Vakanas.
Organisé par :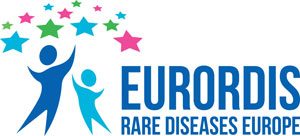 Co-organisé par :