Foreword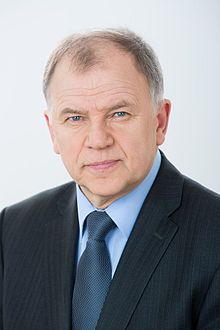 It is virtually impossible to help people with rare diseases without collaboration. The rare disease patients, caregivers and researchers know it first-hand. This is why I find it very worthy that it is in the centre of the discussion at the ECRD 2018.
The Commission's Communication on "Rare diseases: Europe's challenges" adopted 10 years ago, includes collaborative action in its scope. And collaboration is certainly the driving force of the European Reference Networks (ERNs) for rare, complex and low prevalence diseases, which gather more than 900 specialised healthcare units from 26 countries in the first phase alone.
As the rare diseases community knows all too well, scattered and fragmented knowledge and expertise leads to patients with rare diseases waiting too long for an accurate diagnosis and effective treatment. We need more collaboration, and ERNs are a game-changer in this respect. With ERNs, patients with rare and complex conditions will be able to benefit from the best treatment and advice available in the EU for their specific condition, as their doctors will have access to a highly specialised pool of colleagues from all over Europe.
The first 24 thematic networks, covering a wide range of rare diseases including bone disorders, blood diseases, immunodeficiency and childhood cancer, began their work in March 2017. In practice, a dedicated IT platform allows ERN members to consult each other, exchange information, and to review – through virtual panels – a patient's diagnosis and treatment. Inter-ERN panels, bringing together medical specialists across different disciplines, can also be convened in the case of cross-cutting or overlapping conditions.
Whilst the potential to treat individual patients is already extraordinary, ERNs have the potential to go beyond this and create valuable European data sets for research and development. The opportunities for data generation they provide can lead to better patient registries, better clinical guidelines for treatment, and crucially, more effective, innovative and personalised treatments.
The ERN model is a clear illustration of the added value of EU-collaboration, and at the ECRD 2018 conference the Commission will have the pleasure to demonstrate some tangible benefits for patients. I count on the support of all our partners in the rare diseases community – NGOs, health authorities, health professionals and patients, to promote ERNs and to continue the momentum we have built together to make sure that no rare diseases patient is left behind.
Vytenis Andriukaitis, European Commissioner for Health and Food Safety