Patient Advocate Fellowship Programme
EURORDIS-Rare Diseases Europe is offering patient fellowships for up to 40 patients' advocates to attend this conference.
These fellowships aim at empowering patient advocates by offering a platform for networking opportunities, access to information and sharing experiences.
Mutual Commitment:
Be available to attend the conference
Share your knowledge & experience with the patient organisation you represent and provide EURORDIS with a copy of the short report you will send to your network
Attendance to this conference will require some preparatory work (pre-Conference webinar and reading materials) and a good level of English.
The fellowship covers:
Registration (fee waivers or fee reimbursement)
Travel (return trip economy fare flight or train)
Accommodation (Up to 3 nights' accommodation in Stockholm)
The total of the travel and hotel expenses reimbursed by EURORDIS cannot exceed 500 € per fellow.
Fellows will be selected based on their advocacy skills and objectives, by an ad hoc committee and notified by 10 January 2020.
In order to apply for the fellowship programme please fill in the form below by Monday 2nd December 2019.
For any questions concerning your application, please contact: Anja Helm ([email protected]).
Read the EURORDIS Fellowship application evaluation criteria.
Organised by: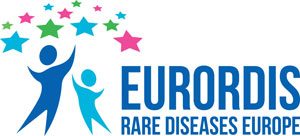 Co-organised by: