Patient Advocate Fee-Waiver Programme
EURORDIS-Rare Diseases Europe is offering patient fee waivers for up to 80 patients' advocates to attend this online conference.
These fee waivers aim at empowering patient advocates by offering a platform for networking opportunities, access to information and sharing experiences.
Mutual Commitment:
Be available to attend the conference
Share your knowledge & experience with the patient organisation you represent
Attendance to this conference will require some preparatory work (pre-Conference webinar and reading materials) and a good level of English.
Fee waiver recipents will be selected based on their advocacy skills and objectives, by an ad hoc committee and notified by the end of February 2022 when registration for the event will open.
In order to apply for the fee waiver programme please fill in the application form by 31 January 2022.
For any questions concerning your application, please contact: Anja Helm ([email protected]).
Read the EURORDIS fee waiver application evaluation criteria.
Organised by: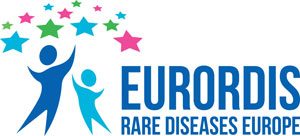 Co-organised by: