ERCD 2018 Vienna Gold Partner: Celgene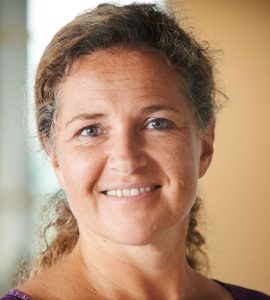 Anita Atema, Executive Director Patient Advocacy, Worldwide Markets, Celgene, explains why Celgene participates in ECRD and which discussions she is particularly looking forward to at the conference.
Why is Celgene attending the European Conference on Rare Diseases & Orphan Products (ECRD)?
This is a key event to attend as Celgene´s mission is discovering, developing and commercializing breakthrough medicines for patients with serious unmet medical needs. Unfortunately, many rare diseases still fulfill these criteria so we are fully committed to discover even better, develop even faster and bring the treatment that patients with diseases including rare disease need. That´s why we invest more than 40% of our annual revenue into drug development and I am proud to say that that is above the industry average.
Because of this investment, we have currently orphan drugs on the market and drugs in development for 12 rare diseases.
But discovery and development of a treatment alone is not enough. Getting access to that treatment is another big task ahead. And that task we need to accomplish together with patients, with policymakers, with physicians, with health authorities, and with all stakeholders who have an important role in giving every patient a healthier life.
Attending this conference will hopefully help me to see how much progress there has been made by all stakeholders toward this shared goal but also what still needs to be done.
Which discussions are you most looking forward to at ECRD 2018 Vienna?
Looking at the program, all topics touch upon our mission and joint tasks so it's very difficult to pick one specifically. But I will certainly attend the Session on Quality of life: what really matters to patients & how to measure it. As this session hopefully supports the need to change our thinking of what is most important to the patient by involving the patient into this discussion.
Patient organisations and their representatives offer unique insights through their lived experiences, but are often under-represented in medicine discovery, development and discussion. Celgene, with its Patient Partners program is now seeking to redress this balance as well and has launched the ChangeMakers Programme.
The Celgene ChangeMakers mission is to recognise and amplify the voice of patient organisations to the benefit of patients, health systems and the pharma industry. We believe that by working with patient organisations, like EURORDIS, to qualify and articulate the key opportunities for patient involvement, we can provide a catalyst for change.
The ChangeMakers Goals reflect the key areas where increased patient engagement can lead to the most positive changes for healthcare delivery. A Steering Group comprised of Celgene and patient organisation representatives reviewed evidence from over 100 published studies and other existing programmes to better understand and demonstrate the value of the patient voice.
The Change Makers Goals provide an evidence-based framework driving four pillars:
Clinical Trial Design,
Clinical Trial participation,
Access to Appropriate Care and
Patient Empowerment.
Learn more about the ChangeMakers Programme.
Why does your company choose to support EURORDIS activities and ECRD?
EURORDIS has been a long-term, valued partner to Celgene and ECRD is a wonderful opportunity to further learn from the rare disease community and find opportunities to better meet patient needs.
How do you see your role as part of the collaborative approach to finding solutions for rare diseases?
Celgene is committed to put patients at the centre of everything we do and the above mentioned ChangeMakers initiative is a good example.