Die ECRD ist global anerkannt als die größte patientengeführte Veranstaltung für Menschen mit seltenen Erkrankungen. Hier leisten partnerschaftliche Dialoge, Wissenserwerb und Debatten die Vorarbeit für die Gestaltung zukünftiger Politik für seltene Erkrankungen.

Die Konferenz führt, inspiriert und motiviert alle Interessenvertreter dazu, Maßnahmen zu ergreifen. Gleichzeitig bietet sie eine unvergleichliche Möglichkeit für die Kontaktaufnahme und den Austausch von unschätzbarem Wissen mit allen Interessenvertretern der Gemeinschaft von Patienten mit seltenen Erkrankungen – Patientenvertreter, politische Entscheidungsträger, Forscher, Ärzte, Vertreter der Industrie, Kostenträger und Regulierungsbehörden.

Während dieser zweitägigen Online-Konferenz kamen über 1500 registrierte Teilnehmer aus 57 Ländern zusammen – die alle Interessengruppen vertraten – um seltene Erkrankungen ins Rampenlicht zu stellen. Die ECRD 2020 bot die Möglichkeit, Strategieoptionen mitzugestalten, die zu besseren Bedingungen für Menschen mit seltenen Erkrankungen in den nächsten Jahren führen können. Auf der Konferenz schafften die ECRD-Teilnehmer die Grundlagen für diese Vorbereitungen. Nun bitten wir Sie alle, im Verlauf des Jahres weiterhin bei Rare 2030 mitzumachen.

Alle Inhalte werden Ihnen ein ganzes Jahr lang bis Mai 2021 auf Abruf zur Verfügung stehen! Sie können weiterhin auf die Aufzeichnungen aller Sitzungen zugreifen. Auch falls Sie nicht an der Live-Online-Konferenz teilnehmen konnten. Registrieren Sie sich dazu hier!

Hier eine Vorschau, was Sie erwartet:
Plenarvortrag der EU-Kommissarin
Dr Gareth Baynam "Life languages and red flags in the red sand"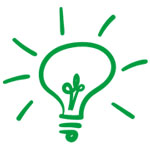 ERFAHREN
Sie von über 100 Fachreferenten über die aktuellsten Fortschritte, Herausforderungen, Fakten, Zahlen und Trends im Bereich der seltenen Erkrankungen.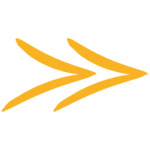 GESTALTEN SIE DIE ZUKUNFT
von seltenen Erkrankungen zusammen mit Patientenvertretern, politischen Entscheidungsträgern, Vertretern der Gesundheitsbranche, Klinikern, Kostenträgern, Regulierungsbehörden und Vertretern der Mitgliedstaaten.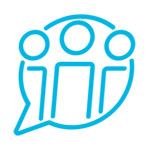 NETZWERKEN SIE & PRÄSENTIEREN SIE IHRE ARBEIT
allen Interessenvertretern der Gemeinschaft von Patienten mit seltenen Erkrankungen..
Organised by: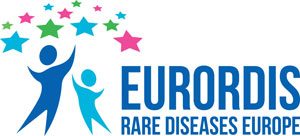 Co-organised by: